Hey Guys,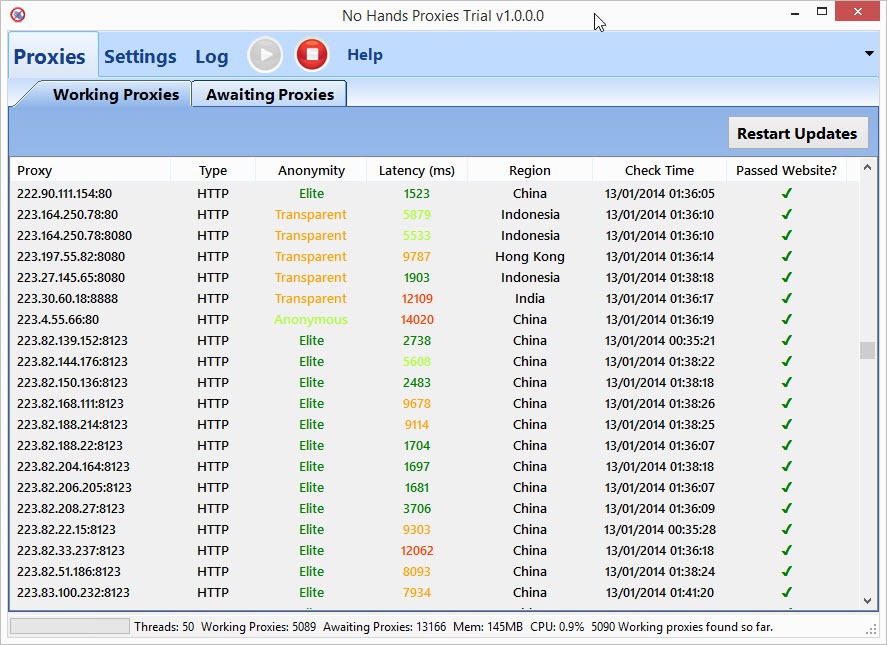 Unlimited Proxies with a single click
Get proxies for ANY use
Check against a list of websites
Change IP Address with a single click or key press
Lots of easy to follow video guides
Regular updates at no extra cost
14 day Full refund guarantee
Fully automated proxy collection and checking
What makes No Hands Proxies so special?
Quote:
Unlike other proxy checkers that require you to find your own proxy lists No Hands Proxies leecher will do all of the heavy lifting for you, literally all you do is click the Go button and let it work.
No Hands Proxies will output your proxy list wherever you want it to be it to a local file, to an FTP server or even via email. It doesn't matter what type of proxies you need and where you need them, No Hands Proxies will find them for you and put them where you want them
Price : $57
Price For YOU!: 0$!
Password: NHP